With years of experience by the owners Enrico and Barbara, providing a wide range of selected products and high quality in the preparation.
Offering a large selection of bottled beers, red and white wines from all over Italy, cocktails, mixed- beers and mixed-shots for the most demanding palates. Another most try is the famous Spritz Veneziano!

Draft Beers: Guinness, Hop House 13 lager, Kilkenny Cream, Poretti 4 hops, Brooklyn East IPA, Grimbergen Blonde, Double, Blanche.
Cider in bottle: Bulmers.
Bottled beers: Leffe Blonde & Radiuse, Tennent's extra & Tennent's gluten free, Calsberg, Pilsner Urquell, La Chouffe & Mc Chouffe... and much more.
Bottled wine: Pinot Grigio, Chardonnay, Sauvignon, Traminer, Muller Thurgau, Moscato, Cabernet Franc, Merlot, Refosco, Valpolicella, Montepulciano, Chianti, ...and much more.
Hot Drinks: Irish coffee, Baileys coffee, Caffe Antique, Punch, Hot Chocolate, Cappuccino, Coffee Milk, wide selection of Tea, ...and much more.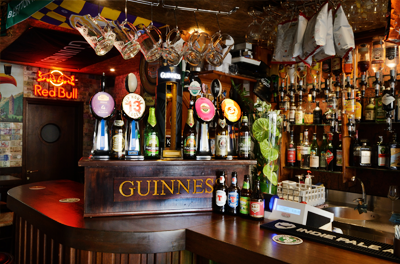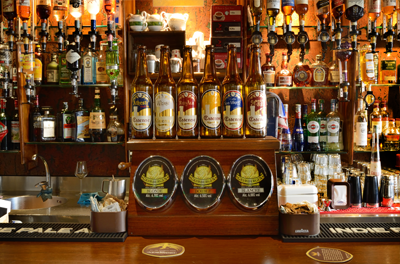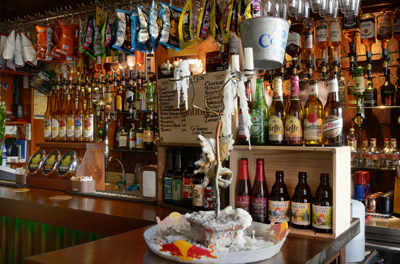 Cocktails: Moijto, Caipirinha, Whiskey sour, Amaretto sour, Sex on the beach, Long island iced tea, Pinacolada, Bahamas, Cuban beach, White russian, ...and much more.
Sandwichs: Wide selection of sandwiches prepared with care, selecting the best Italian Meats and Cheeses.
Soft drinks, Aperitifs, alcoholic and soft drinks, Spirits Italian and international, Bellini, Prosecco, ...and much more.